Curafyt is a unique supplement brand developed by a veterinarian, Valérie, with support from over 400 other veterinarians.
Their goal is to improve the health of dogs and horses by bridging the gap between nutrition and medication. Valerie recognizes that while medications can be lifesaving, they often involve heavy treatments like antibiotics and cortisone, which can sometimes be excessive and have
unintended effects.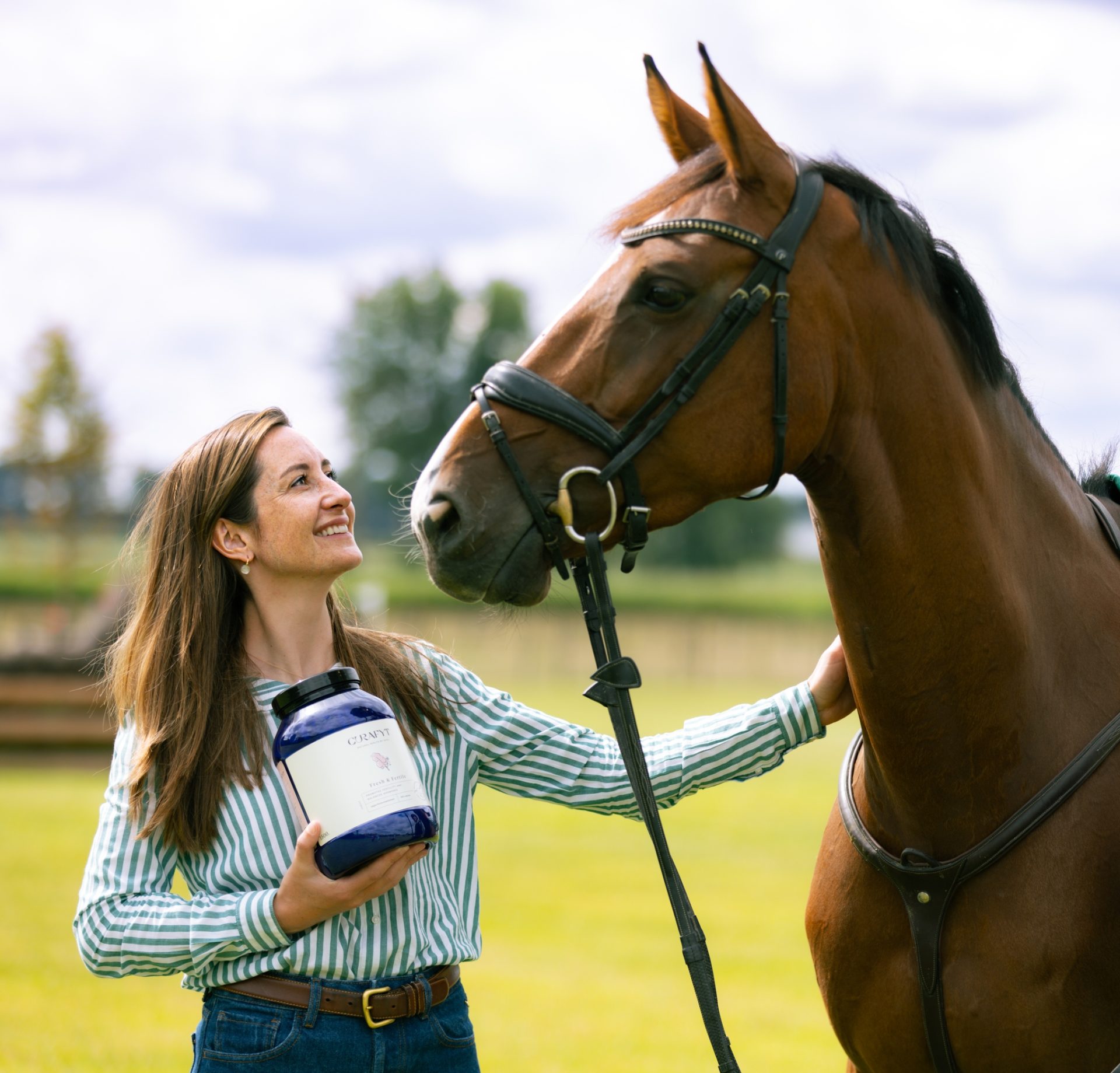 This inspired Veterinarian Valérie to explore alternative plant-based solutions for the well-being of horses and dogs.
Curafyt's philosophy is all about using the power of nature to address the root causes of health issues in animals, rather than just providing temporary solutions. They are committed to transparency, displaying their ingredient lists on their packaging and website.
They also follow strict regulations for competitions to ensure the integrity of their products. Their plant-based ingredients align with safety standards, and every batch of their supplements is tested in a certified laboratory in Paris. Look for their "Clean Sport"label, which indicates that their formula is free from any ingredients listed in the NOPS scheme.